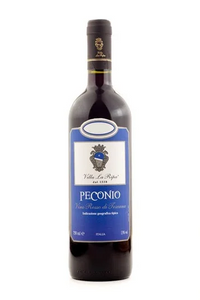 This 100% Sangiovese has an intense ruby ​​red colour. The nose has aromas of fresh fruit such as cherry and red plum. Followed by wild berries, and some notes of dry leaves and generally of undergrowth. Also ideas of sweet spices, among which vanilla and cinnamon stand out.

On the palate, it has a good structure with acidity and tannins in good dusting. The latter in particular are silky and not pungent. Excellent substance with thickness and fatness of the sip, so as to be balanced and in harmony. The memory it leaves is persistent, swimming among aromas of currant, flowers and spices. The memory it leaves is persistent.

It's an excellent interpretation of Sangiovese from the north of Tuscany, not only for the advantageous price, which makes it affordable to many, but in fact surpasses many other decidedly more famous and expensive Tuscans.
Current Vintage: 2020
ABV: 14%
Region: Tuscany, Italy
Closure: Cork
Volume: 75cl