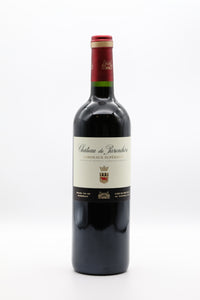 This traditional Parenchère blend is generally very fleshy, with a very deeply coloured robe. Characterized by a good balance between fruit and tannin, it displays distinct red fruit aromas with a long, sustained finish.

Merlot gives it suppleness, fruity and roundness; Cabernet-Sauvignon provides structure and additional tannic density. The two complementary grape varieties will give this wine a greater complexity. Cabernet Franc is particularly appreciated for its aromatic finesse, and Malbec for its colour and its spicy character.
This wine can be appreciated since its first year of bottling while improving for 7 years – and even ten.
Current Vintage: 2018
ABV: 14.5%
Region: Bordeaux, France
Closure: Cork
Volume: 75cl