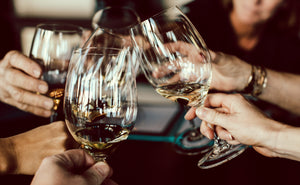 Like everything at OAK, our wine tastings are pretty informal, but no less informative. Either in pairs or larger groups, we will help you understand more fully the nuances of the wines you choose and why you like certain characteristics over others.
WINE FLIGHT #3 is a 45-minute wine tasting with 5 wines of your choice. You can choose from White, Red, Rosé and Orange, in whatever mix you prefer. 
* Price is per person. Wine flights need to be booked through email (wines@oakn4.co.uk) so that we can schedule the staff.